Sicily


1989 - 09
2020 - present
I consider myself a multipotential creative.
My design language aims to generate visceral behavioural and ethical reactions.

Through narratives, I propose futures built on synergies, interactions fostered by storytelling, empathy through strong aesthetics.

Born and raised in Sicily, I've grown with and being influenced by the intense presence of natural, historical, folkloristic and mystical elements.
A primordial tacit culture, made of symbols, subtexts and unspoken emotions, permeated and shaped my creative sensibility.

I've nurtured my knowledge of design first studying at IAAD- Istituto d'Arte Applicata e Design in Turin and then at the Royal College of Art in London.
With my designs language I try to investigate and envision a world built on tangible materiality and delicate symbolic messages.

Despite the tendency of civilization to structure and regulate, instinctual emotions, irrational impulses, entropic attitudes to chaos and wilderness shape the most sincere traits of our world.
As the daughter of a rural culture profoundly connected with the land, I believe human intelligence and sensibility have a crucial role to play in the generation of a superorganic natural world, with fundamental responsibilities to embrace in order to reach the greater ecological and ecosystemic balance.

I try to materialise the outcome of my research into something that is not purely functional, that has a hidden, latent purpose with a leverage on instinctive feelings, active at a second intellectual level of the user's consciousness.
Cultural and contextual awareness is what I try to build before and after any design exercise.

My approach to design is holistic, and emerges from a background that combines a range of disciplines, from energy engineering to product design. My work and training gravitate towards the necessity to find a compromise and a fluid dialogue between knowledge, humanity and the environment.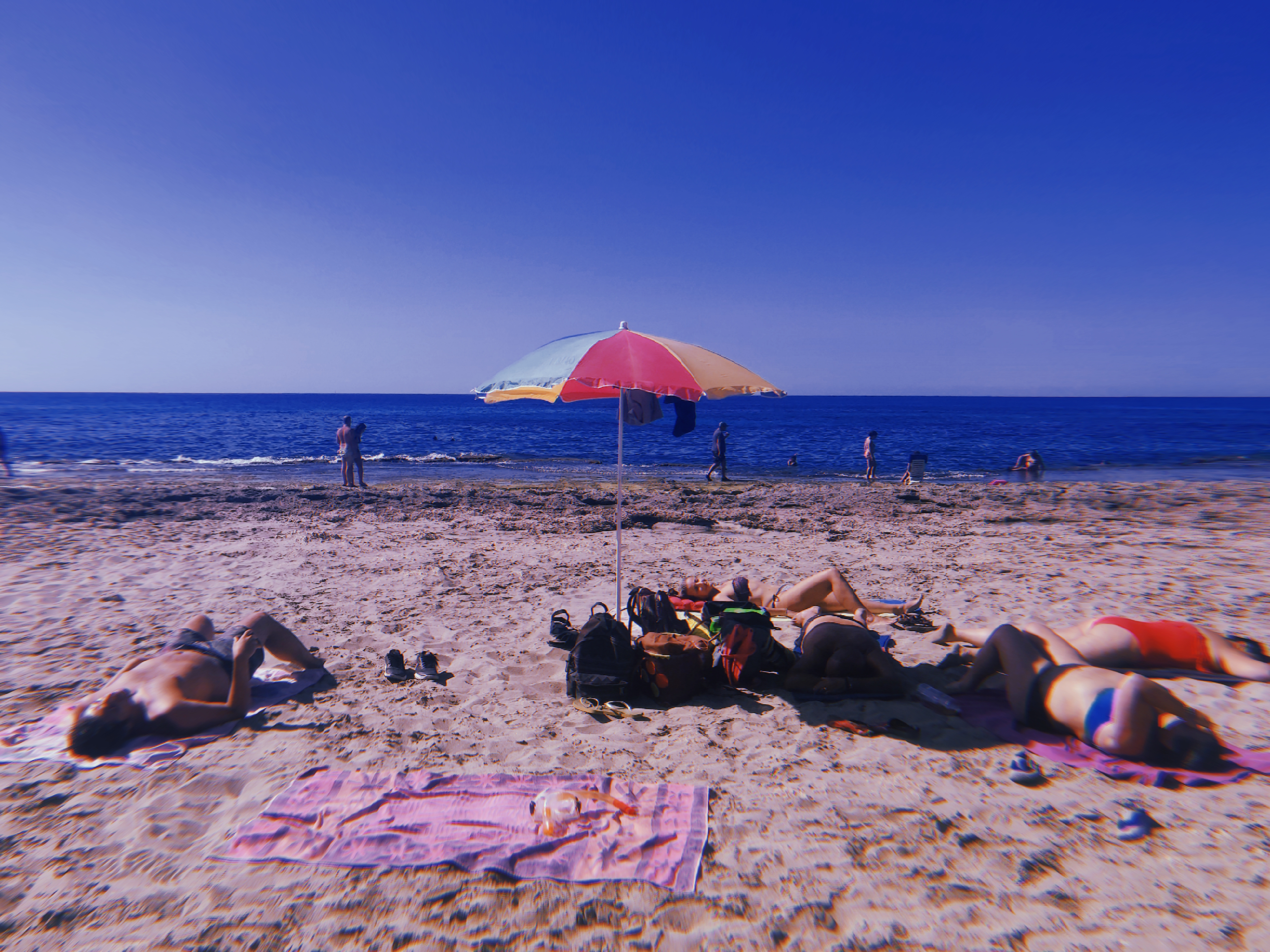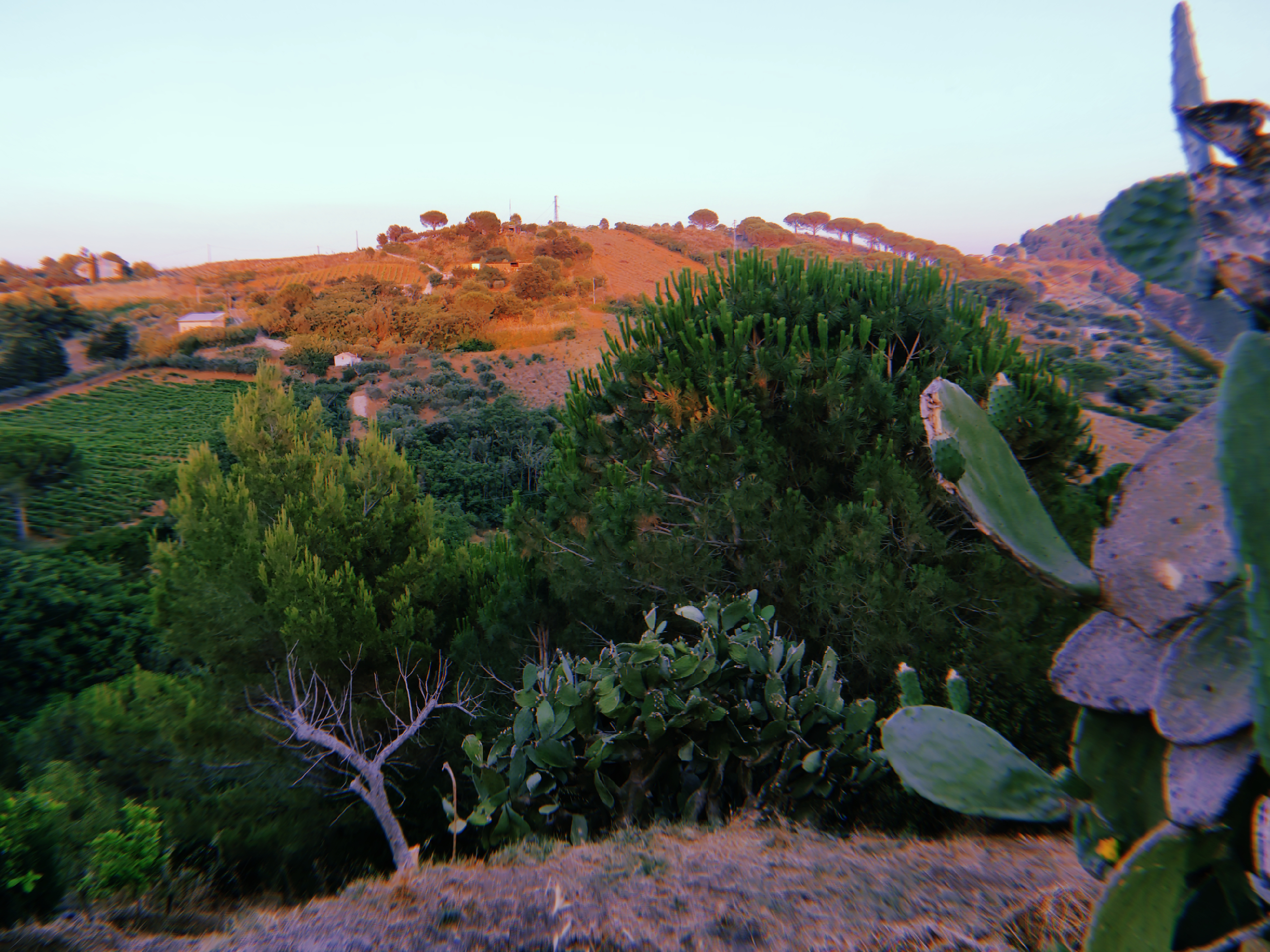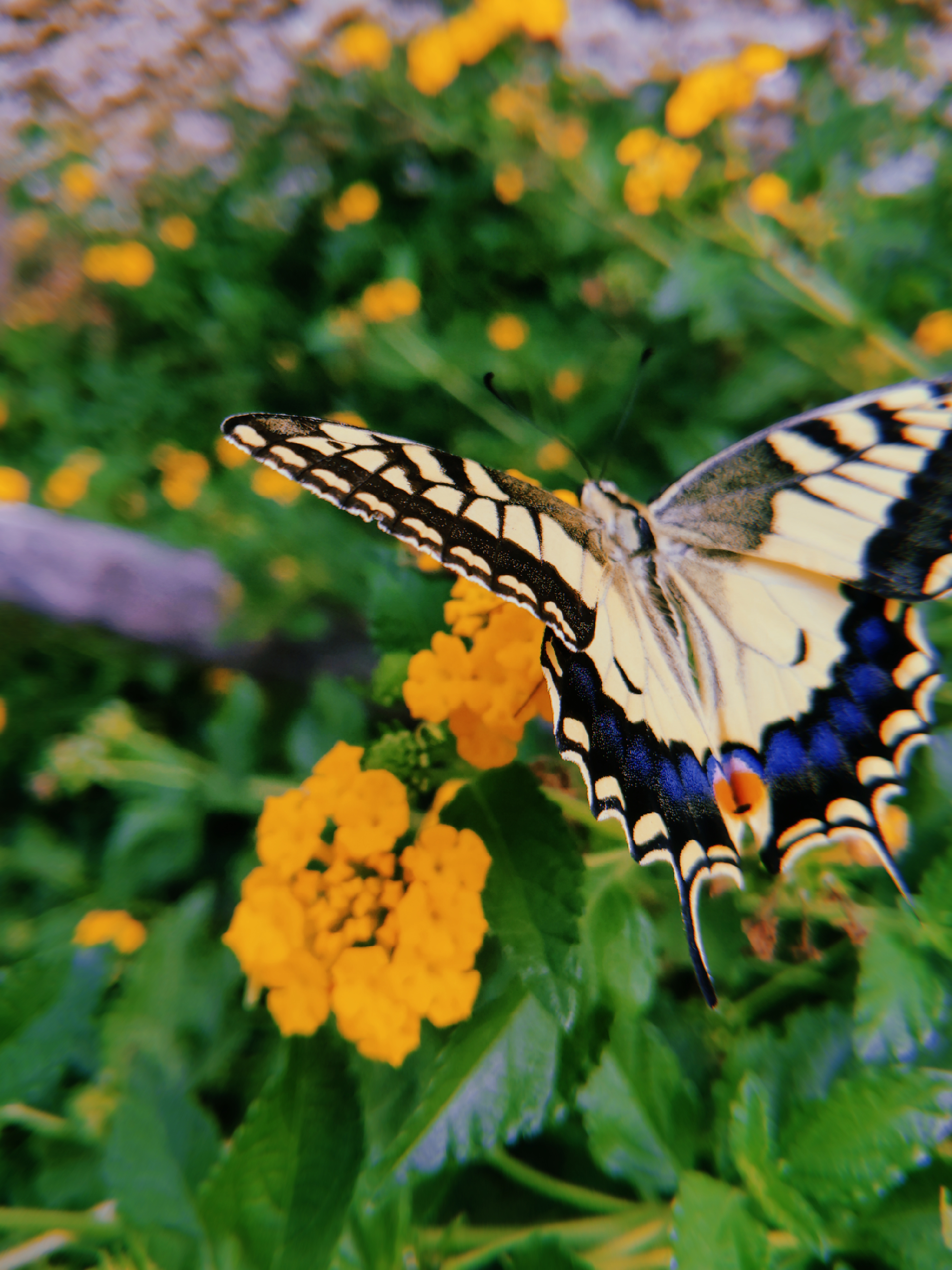 EXHIBITIONS




• CLUSTER CRAFT ' Sky Surface Soil'
(6- 10 Oct 2021)
London Craft Week
OXO Tower Wharf, London.

• 2021 Arte Laguna Prize finalists exhibition *
(3 Oct - 21 Nov 2021)
Arsenale Nord, Venice.
The exhibition is curated by Igor Zanti and Matteo Galbiati.


• 2021 DONNE&DESIGN
(4 - 10 Sep 2021)


SUPERSTUDIO PIU', Fuorisalone, Milano.


Exhibition curated by Silvana Annicchiarico in collaboration with Gisella Borioli.




• 2021 SoN - Society of Nature




(4 - 19 Jun 2021)

ONCURATING SPACE, Zurich.

Exhibition curated by Arianna Guidi in collaboration with Nomadic Shapes and Looking Forward London.



• 2021 'A Soft Sonnet is All the Strenght I Have'


(26 May - 9 Jun 2021)

MASSIMO SPACE, Milan. Installation Design.




• 2021 Lentē


(27 May - 16 Jul 2021)

GALLERIA SINOPIA/SINOPIA LANDSCAPE, Rome. Exhibition curated by Cloe Berni and Livia Ducoli.



• 2021( until 2023) - 3CODESIGN 3R: RIDURRE, RICICLARE, RIUTILIZZARE


Traveling exhibition curated by Silvana Annicchiarico and commissioned by the Italian Ministry of Foreign Affairs.


(27 May - 2 Jul 2021)
Chapel of the Istitute of Italian culture of Prague, Prague
(16 - 29 Sep 2021)
Doha Design District, Msheireb Downtown, Doha
(17 Oct - 5 Dec 2021)
Sea World Culture and Arts Center, Shenzhen
(22 May - 30 Jun 2022)
Tunisi, to be defined.

• ECONOMIA - THE LIMITED EDITION
VIDEO EXHIBITION 2020


(5 Nov 2020 to present day, online event, Eindhoven)

- BALTAN LABORATORIES -https://

www.youtube.com/c/EconomiaFestival

• DUTCH DESIGN WEEK 2020

(17 - 25 Oct 2020, The Netherlands)

- ddw.nl -

https://ddw.nl/news/511/ddw-presents-2020-theme-the-new-intimacy

- Relativistic Objects included in the

"Contemporary Icons"

virtual tour

Curated by Dutch Design Fundation, endorsed by Design Milk

- Relativistic Objects included in the

"Brave New Talents"

virtual tour

Curated by Domus

- Viral Nature included in the

"The New Intimacy"

virtual tour

Curated by Dezeen

• DESIGN HELPS - PART OF DESIGNBLOK 20


(9 Sep - 11 Oct 2020)

- DESIGNBLOK -

Prague International Design Festival

Kampa Park,

U Sovových mlýnů,

118 00 Malá Strana

• THE LOST PLACE - VR EXHIBITION


(30 Jun 2020 on)

- WWW.MOVIMENTO.CLUB -

VR exhibition by movimento.club

a project by Artefatto Design Studio

• ARTE LAGUNA PRIZE 2020 - POSTPONED TO 2021 due to COVID-19 *


(21 Mar- 13 Apr 2020, Venice)

- ARSENALE DI VENEZIA -

Sestiere Castello

Campo della Tana 2169/F

30122, Venice

• DE BIJENKORF - THE FUTURE IS GREEN

(10 Feb - 02 Mar 2020, Amsterdam)

- DE BIJENKORF-

Dam 1

1012JS, Amsterdam

• LONDON DESIGN FESTIVAL 2019

(14 - 22 Sep 2019, London)

- MINT

-

RAW Exhibition

2 North Terrace

Alexander Square

SW3 2BA, London

- OPENCELL -

#Biodesign Here Now

Shepherds Bush

Old Laundry Yard

W12 8EZ, London




• Royal College of Art DEGREE SHOW 2019
(29 Jun – 7 Jul 2019, London)

- KENSINGTON CAMPUS -
Kensington Gore
South Kensington
SW7 2EU, London



• MILAN DESIGN WEEK 2019
(9 - 14 Apr 2019, Milan)

- VENTURAFUTURE -

BASE Milano (2 entrances)
Via Tortona 54, 20144, Milan, Italy
Via Bergognone 34, 20144, Milan, Italy



• LONDON DESIGN FESTIVAL 2018
(15 - 23 Sep 2018, London)

- RADO starPRIZE UK 2018 -
Rado Exhibition @ designjunction
The Barge House
Oxo Tower Wharf
Barge House Street
SE1 9PH, London

- ONELESS FELLOWSHIP -
Brompton Design District
1st Floor, 3 Yeoman's Row
SW3 2AL, London


• ROYAL COLLEGE OF ART : 'The Future is_______'
(25 - 27 May 2018, London)

Design Products Y1 final exhibition
Royal College of Art
Kensington Gore, SW7 2EU,
London, UK




• MILAN DESIGN WEEK 2018
(17 - 21 April 2018, Milan)

- BLEND-HOUSE -
Floristeria, 4th Floor
Via Giovanni Ventura, 15
20134 Milano MI, Italy




AWARDS
2020 - DEZEEN AWARD 2020 LONGLISTES - Installation Category with TogetherTwentyTwenty

2020 - ARTE LAGUNA PRIZE - FINALIST

2019 - VIADUCT MATERIAL FUND


2018 - RADO STAR PRIZE UK


2018-19 - BURBERRY DESIGN SCOLARSHIP


2017 - A' DESIGN AWARD WINNER - SILVER for LA SMILZA


2014 - AURONIA CONTEST, Operae Torino, 1 st place


2012 - ENRICO CIRIO TALENT AWARD #1, 6th place




PUBLICATIONS
2021 - SKY SURFACE SOIL // CLUSTER CRAFT BOOK (printed edition).

2021 -

CLUSTER CRAFT - J

OURNAL
Martina Taranto & Fabrizia Fantini. Fertile materials that play host to life.

2021 -

ART A PART OF CULT(URE)




LENTĒ, P

aesaggi domestici. Galleria Sinopia.

2021 -

EXIBART




Paesaggi, natura, materie e interior design alla Galleria Sinopia di Roma



2021 - ARREDATIVO


Lentē, paesaggi domestici: la mostra alla Galleria Sinopia



2021 -

EXIBART




Dalla natura al design e ritorno: intervista a Cloe Berni e Martina Taranto



2021 -

ELLE DECOR


L'agenda delle mostre della settimana tra musei e giardini

2021 -
MINISTERO DEGLI AFFARI ESTERI E DELLA COOPERAZIONE INTERNAZIONALE

Praga: in mostra l'ecodesign italiano

2021 -

ISTITUTO ITALIANO DI CULTURA PRAGA


EcoDesign: 3R Ridurre, Riciclare, Riutilizzare

2021 -

AMBASCIATA D'ITALIA PRAGA


Mostra di EcoDesign: 3R Ridurre, Riciclare, Riutilizzare

2020 -
DOMUS
Upcoming Designers, Printed Issue of December 2020
2020 - SIMPLE FLAIR
Un nuovo Movimento

2020 - AD ITALIA
Design sostenibile: idee per un futuro migliore

2020 -

DOMUS


Martina Taranto, design has the right to oblivion

2020 - AD ITALIA
Ventura Projects: che cosa ci aspetta al Fuorisalone 2020

2020 -

ROOM ON THE ROOF


Martina Taranto, 'Together TwentyTwenty'

2020 -

DESIGN INSIDER


Hosting Life

2019 -

DIS-UP!


Objetos Relativistas

2019 -

WE HEART


Top 20 A' Design Award winners

2019 -

STUDENT DESIGN



2019 - TASARLAYANLAR
2018 - DESIGN HUNTER
The Rado Star Prize
2018 - RADO
Rado winners 2018
2017 -

WE HEART
A' Deisgn Award and Competition 2017 winners
COLL

ABORATIONS
2020 -

Room On The Roof
at
De Bijenkorf
(Amsterdam) - 'Together Twenty-Twenty' (Window design)


2019 -
Hypersuper
+
Store Project
for Nike - 'Inflatable (Chair) making Workshop' ( Tutoring)


2015 -

Fondazione Achille Castiglioni

- 'Creatori Creativi' (Graduation Project)


2015 - Redivivus - 'Gli specchi di Baudelaire' Graduation Project


MATERIAL LIBRARIES
2020 - EDGE - Eco Design Growth Environment.
Online resource and physical studio space for eco-conscious end users.
Involved with the Viral Nature Mix.

2020 -

FUTURE MATERIALS BANK

- By the Nature Research department at the Jan van Eyck Academie, in collaboration with the
MA Materials Futures at Central St Martins in London.
Involved with the Viral Nature Mix.
ACADEMIC WORK
2020 - BA Tutor. University of Brighton, School of Architecture and Design, BA Product Design.

2019 - Superorganicity. Ecobiont; how design can convince humans to join the biosphere in a superorganism. (PhD proposal)


2018 - A Criminal Trinity. A study of criminal objects, criminal people, criminal circumstances.


2015 - Creative Creators. Design democratization and design responsibilities in the age of digital fabrication.

CONTACTS



martina.taranto@network.rca.ac.uk


+44 (0) 7 93 998 3316
Instagram: @martina.taranto